Product Description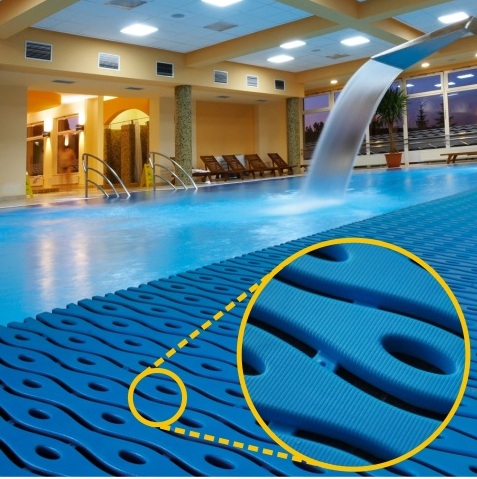 Safety flooring mats are ideal and affordable solutions to safeguarding your area from the dangers of moisture while making sure that everyone are secure on their feet. Every type of floor, whether it is residential, commercial, or industrial, can benefit from the presence of anti-slip mats.
Some commercial venues like restaurant kitchens are hazardous areas that see lots of loose liquids getting onto their existing floors. Without any safety flooring in place, the risk of workers slipping
and injuring themselves is far greater. (more…)
Facility Flooring provides a wide range of stair nosings & accessories designed to meet safety performance and aesthetic requirements to architects, interior designers & contractors.
Stair nosings protect the edges of floor coverings from becoming worn or damaged. Stair nosings also help to reduce the risk of slips and trips in busy circulation areas.
Stair nosings come in a choice of materials and profile designs to accommodate most step shapes. A choice of gauges are available to suit most floor coverings, whilst single or multiple channel options are available depending on traffic levels & conditions. (more…)
a range of tactile paving studs which are fully compliant to the building regulations and the Disability Discrimination Act (DDA)
The studs have been tested by Ceram and all the Tactile Paving Services Limited tactile paving stainless steel studs have passed the slip test in both wet and dry conditions.
Tactile Paving is a system of textured ground surface indicators found on many footpaths, stairs and train stations platforms to assist blind and vision impaired pedestrians. (more…)
We supply Paints and Coatings for floors such as Epoxy Industrial Floor Paint for Heavy Duty Industrial Floors, Shop Floor Coating, Hard Wearing Easy to Use Garage Floor Paint, External Paint, Driveway Paint, Patway Paint, UV Stable Paint, Acrylic Paint, UV Stable single pack acrylic paint, Water Proof coating, Floor Paint for Active Food, Water Based Epoxy Coating for Commercial Usage, Industrial Coating, industrial coatings, Acrylic Floor Paint for Wood Floors, Fast Curing Epoxy Coating for Busy Areas, Flexible Paint for Tiles and Mezzanines, Epoxy Floor Coating for Cold Temperatures , Anti Microbial Coating for Hygienic Areas, etc.
The main categories
Internal sealers
Paints for driveways and car parks
Anti-slip Paints and Coatings
Line marking paints
Anti-static / Dissipative coatings
They are manufactured using fiberglass designed to provide an instant slip resistant floor finish. Quick and easy to install. They offer excellent long term results. (more…)

Need help? Please don`t hesitate to contact us:
+353 (0)62 76265
+353 (0)85 123 4899
info@facilityflooring.ie