Flooring Matters is a series of articles written to share our thoughts, insights and updates on the products and services we provide. From time to time we'll also comment on industry innovations or improvements, as well as sharing some information on choosing, using and maintaining your floor.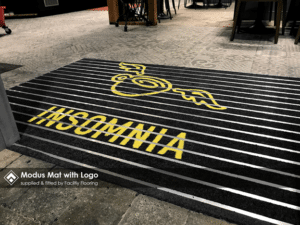 Noticed that your entrance mats are looking a little bit worn? There's nothing like a good first impression as the old saying goes, so if
Read More »
Our team has decades of experience working across commercial projects just like yours. We've got the expertise, and the solutions to offer you a range of options to work within your specifications. If you'd like to discuss your requirements, get in touch with our team now.